AT first glance it looks like these two ladies are just monkeying around. But on closer inspection, researchers found the situation was far more intimate – and they have the pictures to prove it.
Australian researchers have documented detailed evidence of homosexual behaviour in female gorillas for the first time.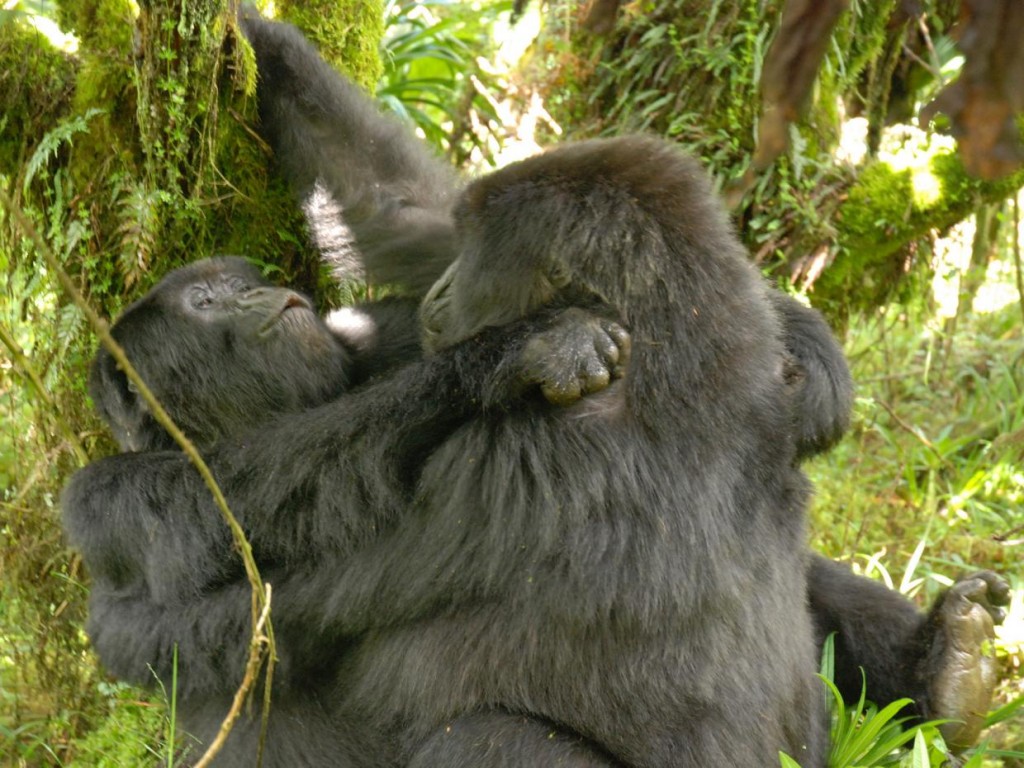 While homosexual activity has been found in other animals, including that of bonobos, very little is known about what takes place in the wider primate world.
Associate Professor Cyril Grueter from University of Western Australia's School of Anatomy, Physiology and Human Biology was studying the feeding ecology of mountain gorillas in Rwanda when he discovered homosexual behaviour in some of the females.
After further analysis he found of the 22 female gorillas studied, 18 were found to engage in homosexual activity such as frottage.
Professor Grueter, who was looking at the animals as part of a study facilitated through the Diane Fossey Gorilla Fund International, found some females engaged in the behaviour after being rejected by other males.
Homosexual behaviour is not uncommon in the animal world.
In 2011 a Canadian zoo was forced to split up a same-sex penguin couple who were part of a breeding program.
Keepers said Pedro, 10, and Buddy, 20, were only interested in each other and were ignoring the females.
Source: news.com.au